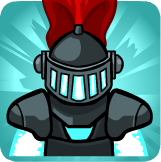 "I am the specter genie. Reply to this mail with a secret code and I grant you with awesome sauce. ...As in, rewards. Not... the other thing."
Enter the codes below in your SelfPhone's Mail application. If you do not yet have the SelfPhone, you cannot make use of these codes.
New codes will appear nearly everyday, so be sure to check this page often!
These codes are not redeemable if you play on a local save; you must be using a cloud save.
Where can you find these codes?
In the title of the Twitch streams and on the Zombidle Discord (http://www.berzerkstudio.com/discord)
When are these streams?
Whenever a stream is on, a notification in the top-left corner of the game screen appears.
The following times are general guidelines, not guarantees. If other commitments conflict, the stream won't necessarily happen.
Code doesn't work?
Generally the codes work up to 7 hours after the stream and then they are unusable.
Mostly Working Codes
Edit
Active Genie Codes
Code
Reward
Date Added (Year-Month-Day)
Test
1 Diamond
2017-03-09
LarklenIsTheBest
20 Diamonds
2017-03-09
LachhhCorp
25 Diamonds
2017-03-09
EarsplittingLyingParrot
25 Diamonds
2017-03-10
WereYouExpectingSomeoneElse
25 Diamonds
2017-05-31
ItHurtsWhenIPoo
25 Diamonds
2017-06-23
GPV247
25 Diamonds
2017-07-13
QuaintTestyZebra
15 Diamonds
2017-10-09
TacitNoiselessParrot
1 Rubbish
2017-10-09
VacuousHighChocobo
10 Diamonds
2017-10-14
Expired Codes
Edit
List of expired codes is available here.
Ad blocker interference detected!
Wikia is a free-to-use site that makes money from advertising. We have a modified experience for viewers using ad blockers

Wikia is not accessible if you've made further modifications. Remove the custom ad blocker rule(s) and the page will load as expected.